Discover the new packs and discounts offered in the first edition of Menorca Activa Plus
Do you live in Menorca and like active and nature tourism? Are you planning your next island vacation? Don't miss out on the fantastic packs and discounts available to you starting from June 5th till the 20th, all throughout the first edition of Menorca Activa Plus. With this new initiative, member companies of the Menorca Activa Association offer lovers of active, natural, cultural and gastronomic tourism the best plans to enjoy the island to the fullest.
And what do our packs consist of? Each of the 13 companies participating in the Menorca Activa Plus campaign will have at your disposal a wide range of packages, offering a stimulating experience plus a bonus gift. From a kayak route + one hour of free paddle surfing, to a ride across the port of Maó on a catamaran + a free guided tour of the old town, there is something for everyone. But remember, offer is only available between June 5th and 20th.
Plus, with your purchase of a pack you will receive a 10% discount Gift Voucher, which can be redeemed during the 2021 season at any of the participating companies in Menorca Activa Plus. A chance like this can't be missed.
Follow us on our social networks to find out more about the Menorca Activa Plus packs, and don't miss out on the raffle for five Menorca Activa Plus Cards worth 100 euros! Get our Menorca Activa Plus backpack at any of the participating companies and post it to your Instagram and/or Facebook profile and tag @menorcaactiva.
This campaign counts on collaboration by the Fundació Foment de Turisme de Menorca and PIME Menorca, as well as support from the Asociación de Ecoturismo de España (AEE), Baleària and Menorcarunaway to get the word out.
What is Menorca Activa?
The Menorca Activa Association was founded in June 1998 as an initiative of a group of business owners on the island, who noticed the emergence of a new sector in the Menorcan economy: active tourism. Since its founding, it has been integrated into the Federation for Small and Medium-sized Businesses in Menorca, PIME Menorca. And since 2020, it has been a member of the Asociación de Ecoturismo de España.
Menorca Activa is a group of companies dedicated to promoting quality, active and nature tourism, by bringing together the largest offering of this sector in Menorca. Professional companies of equestrian routes, archaeological excursions or scuba diving, are complemented with accommodation in agrotourism or small inland hotels.
 Participating companies in the first edition of Menorca Activa Plus are: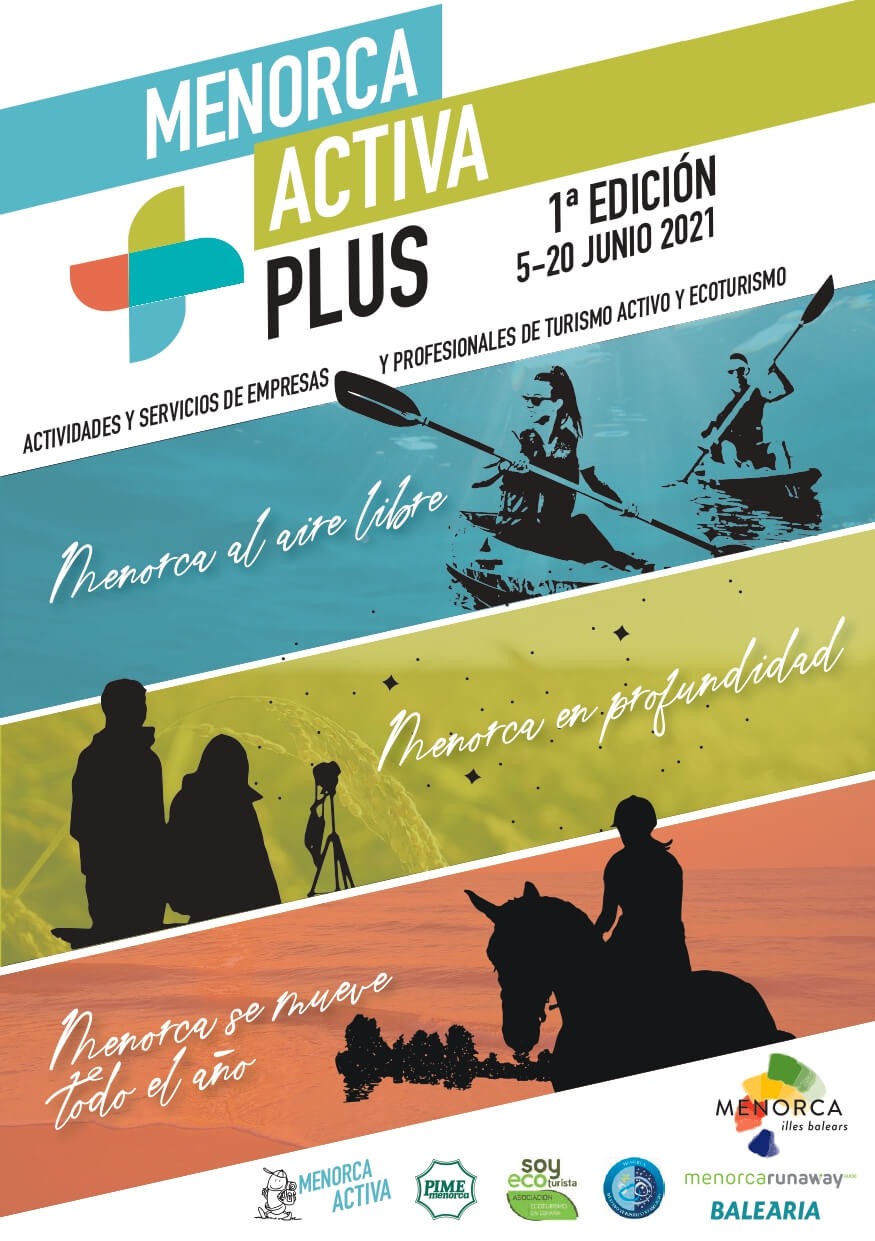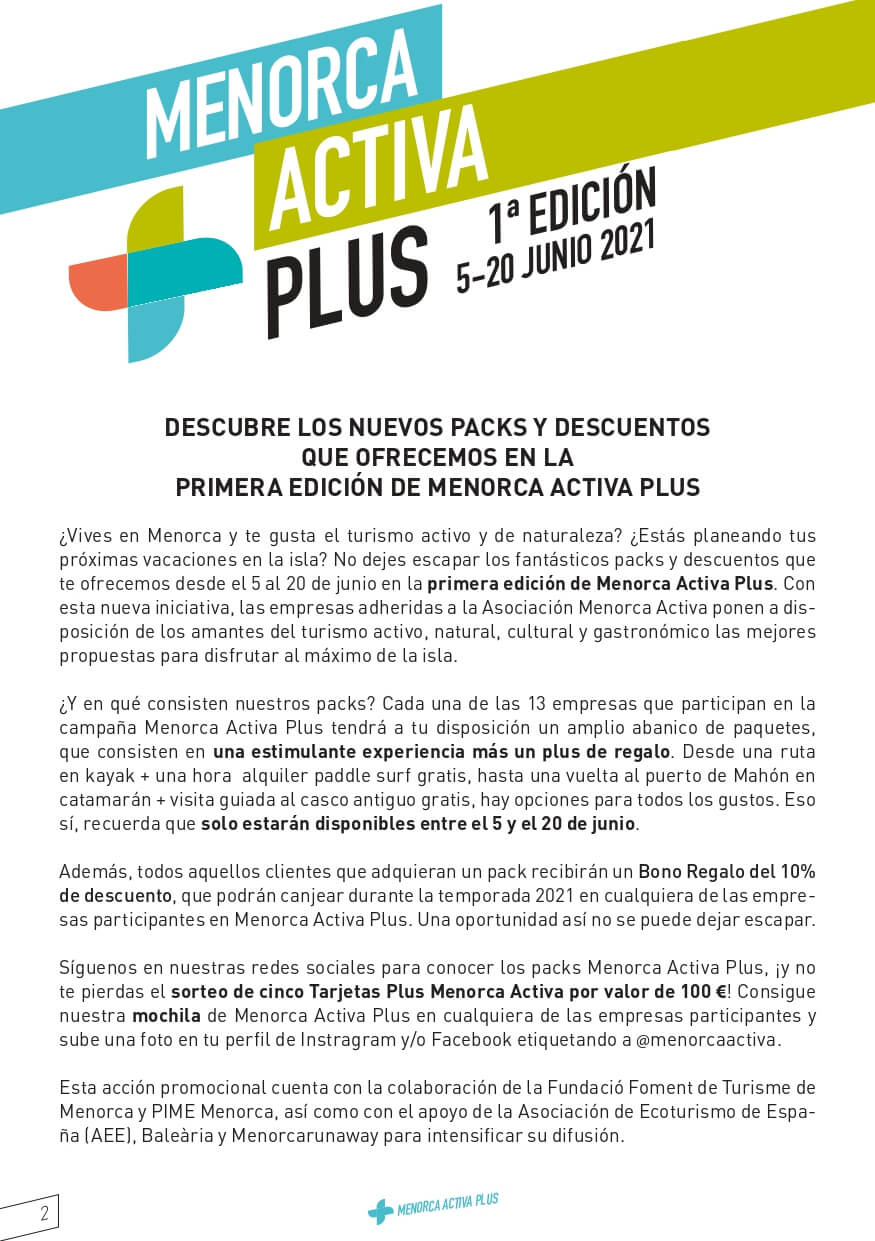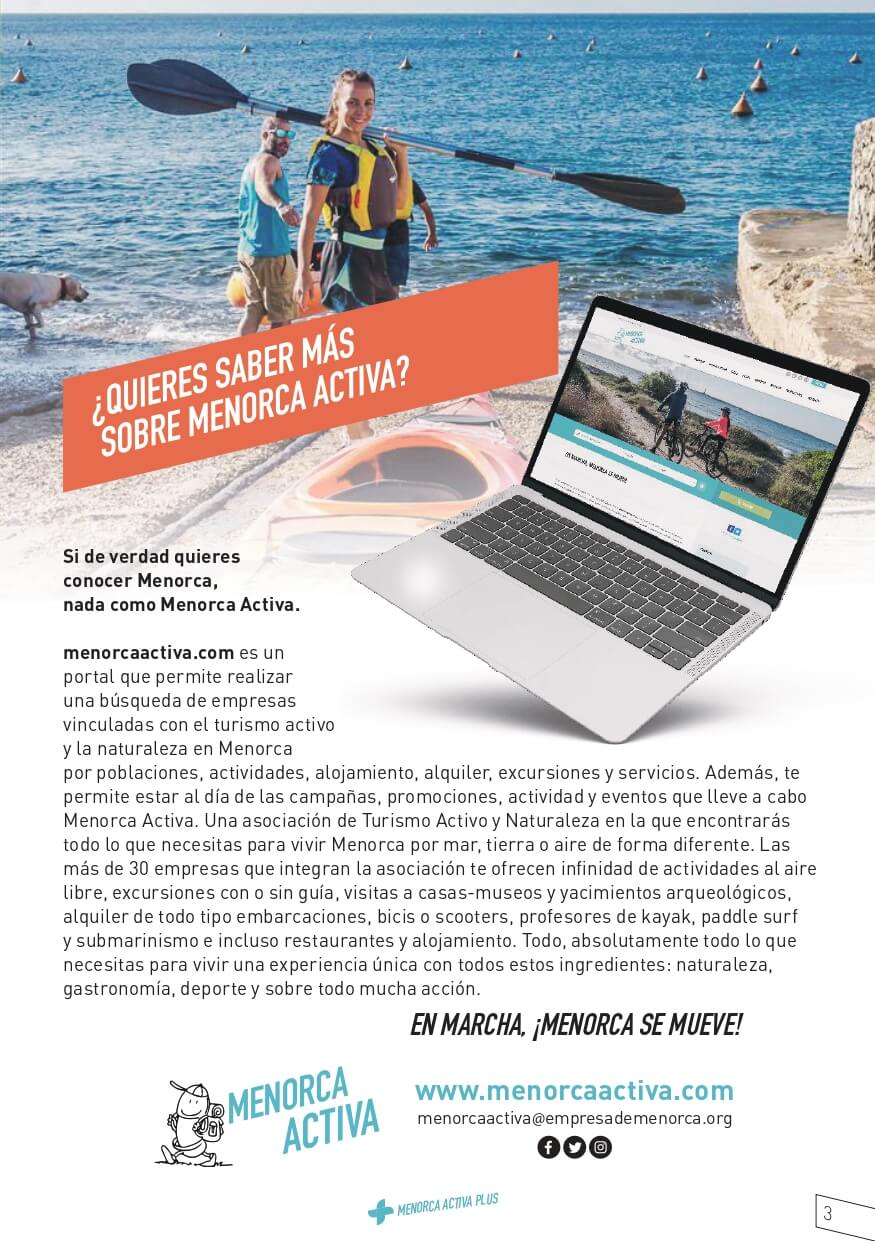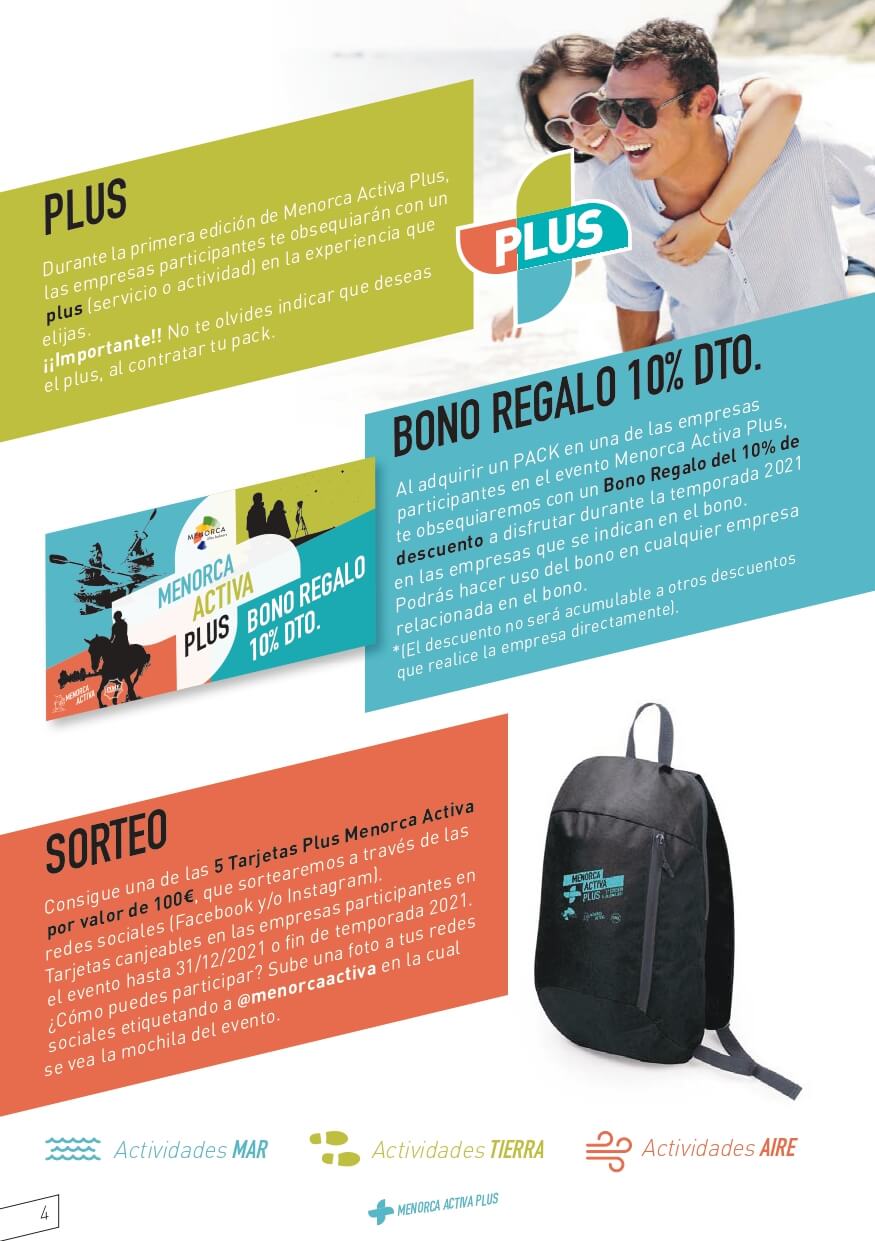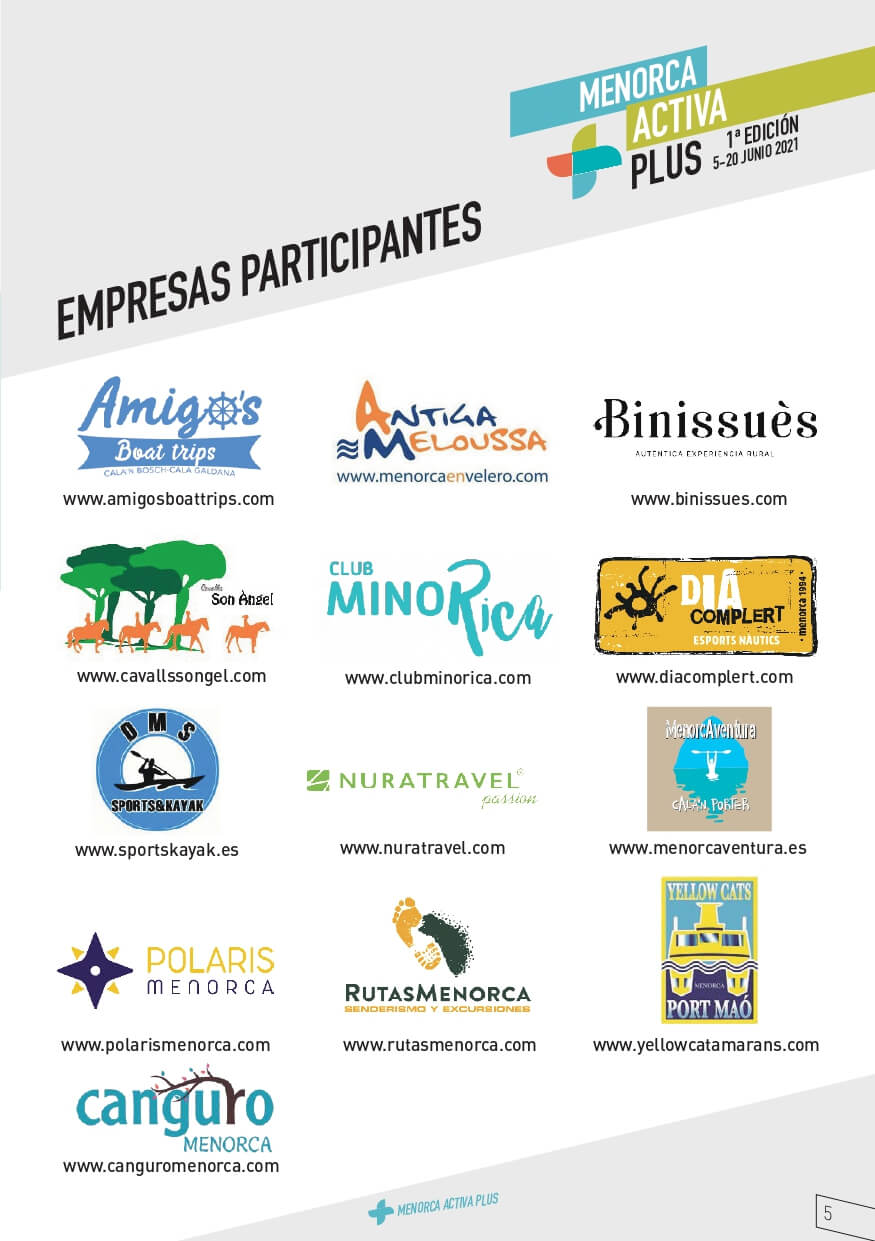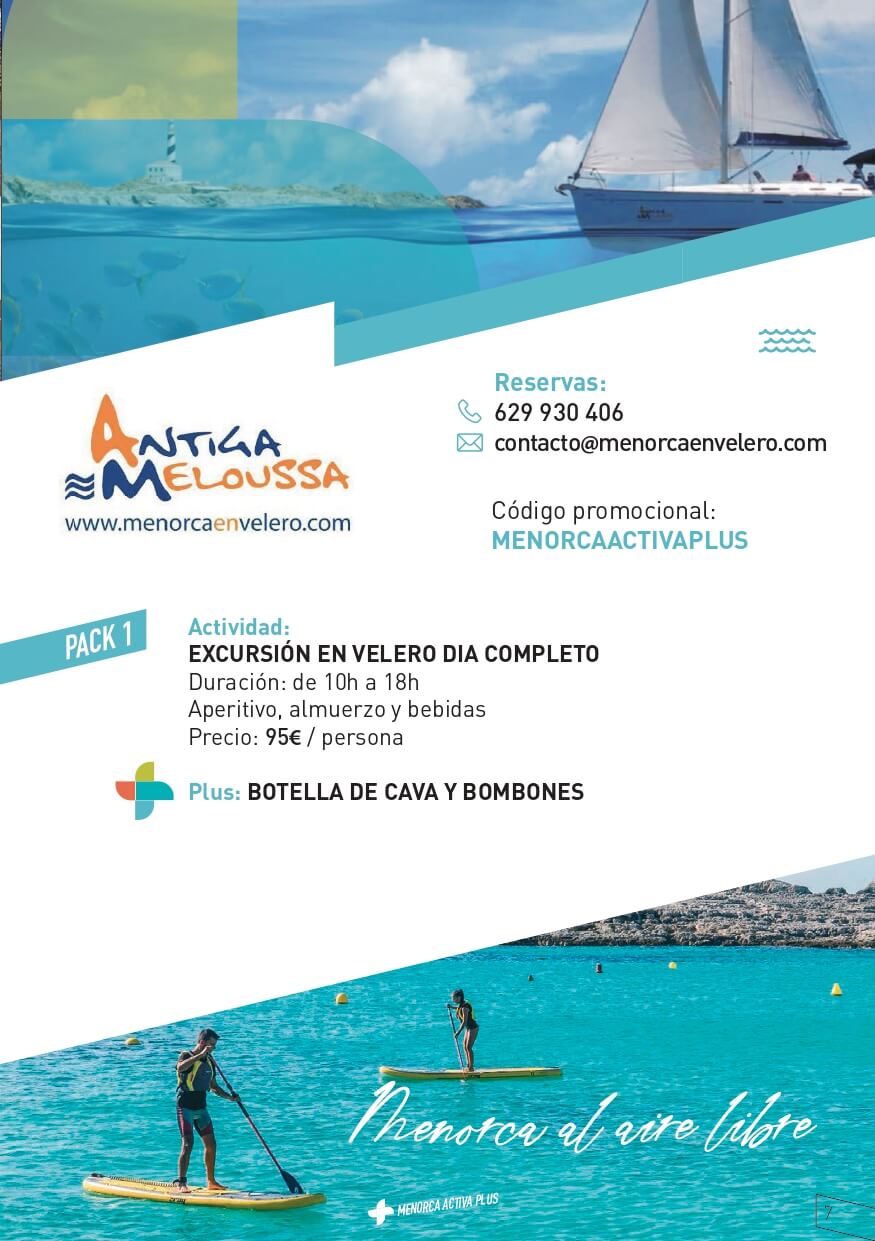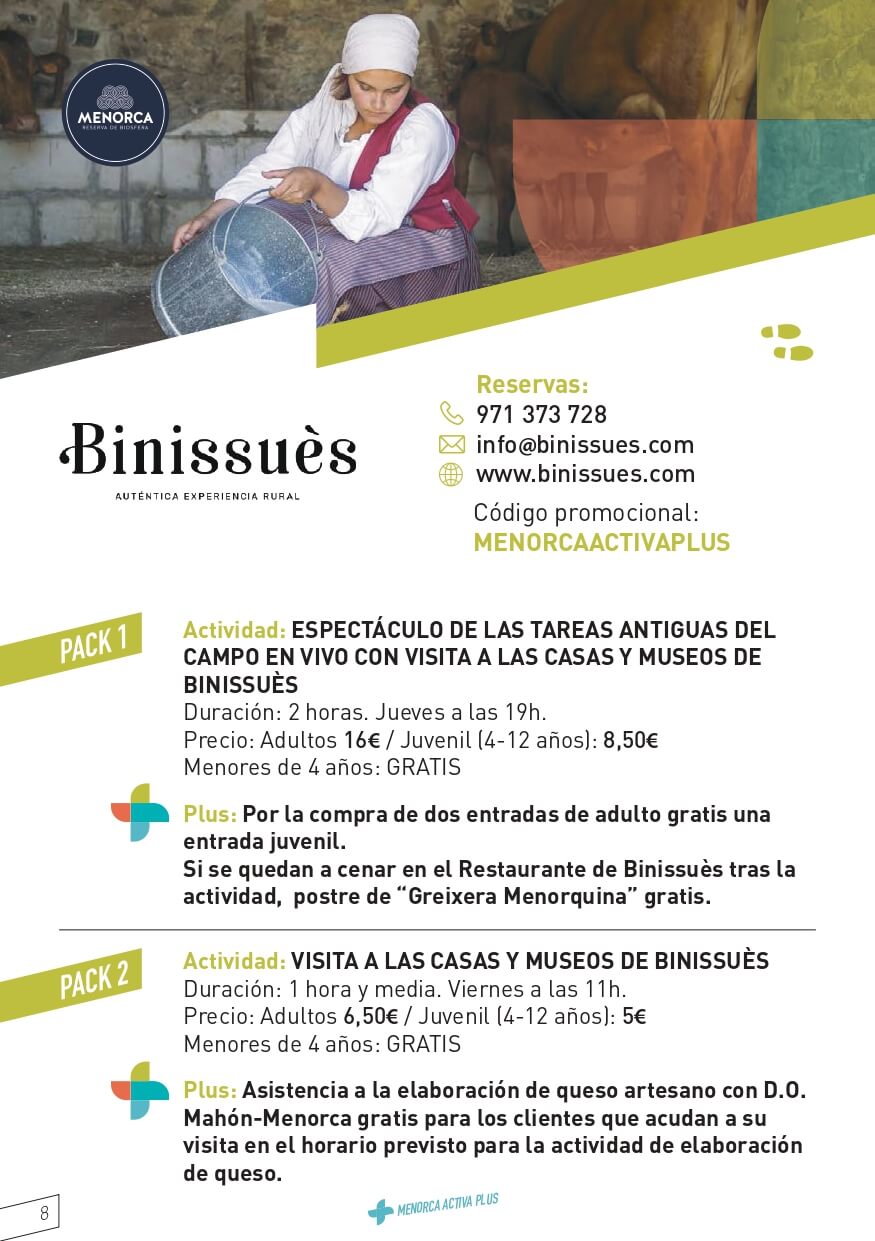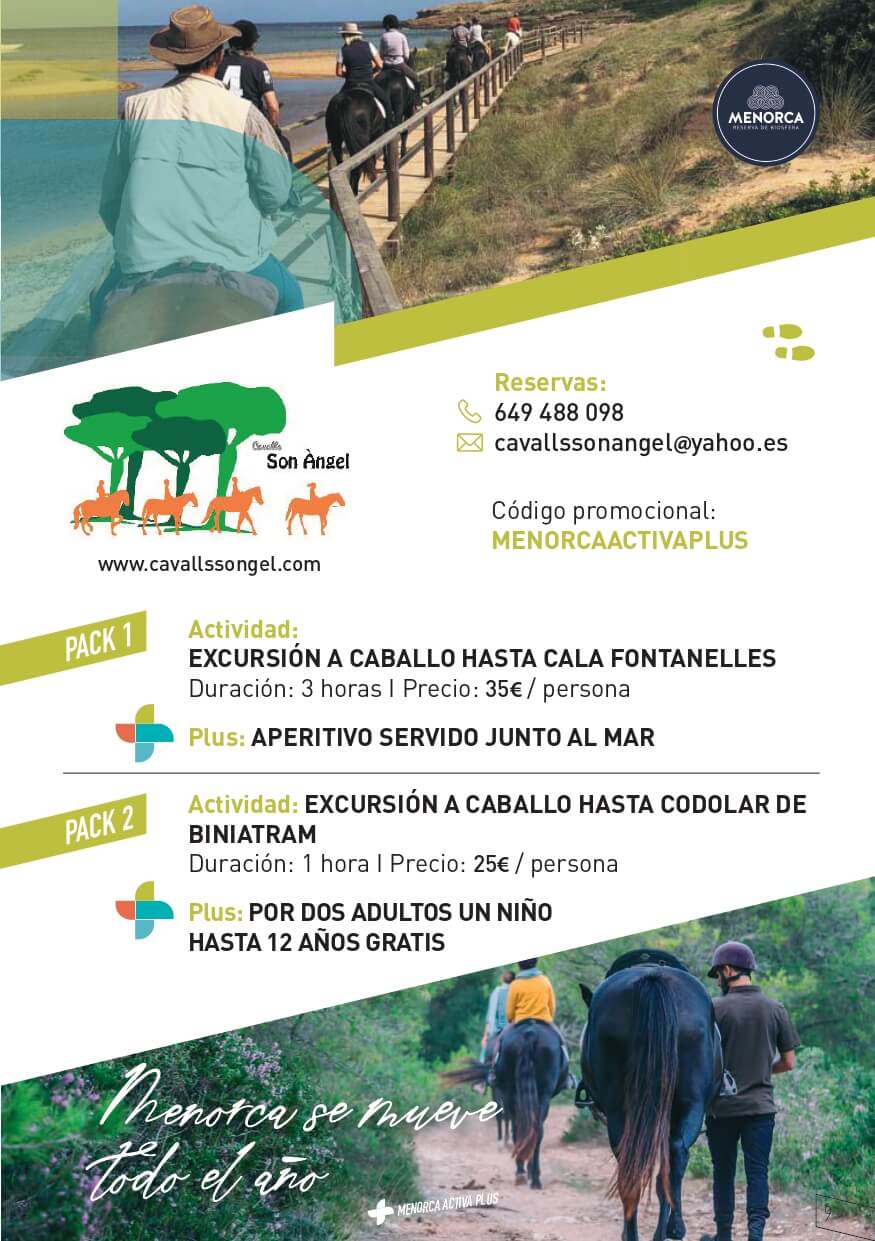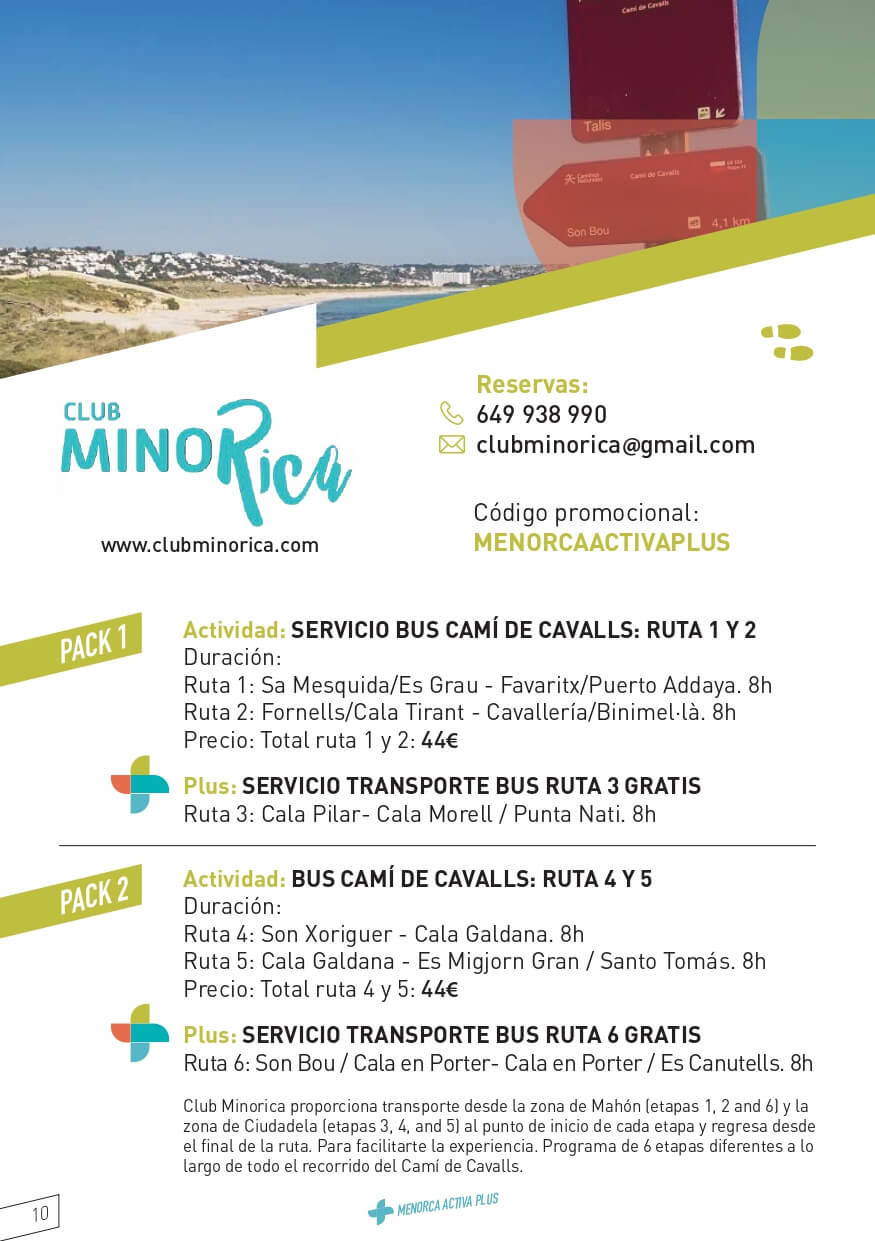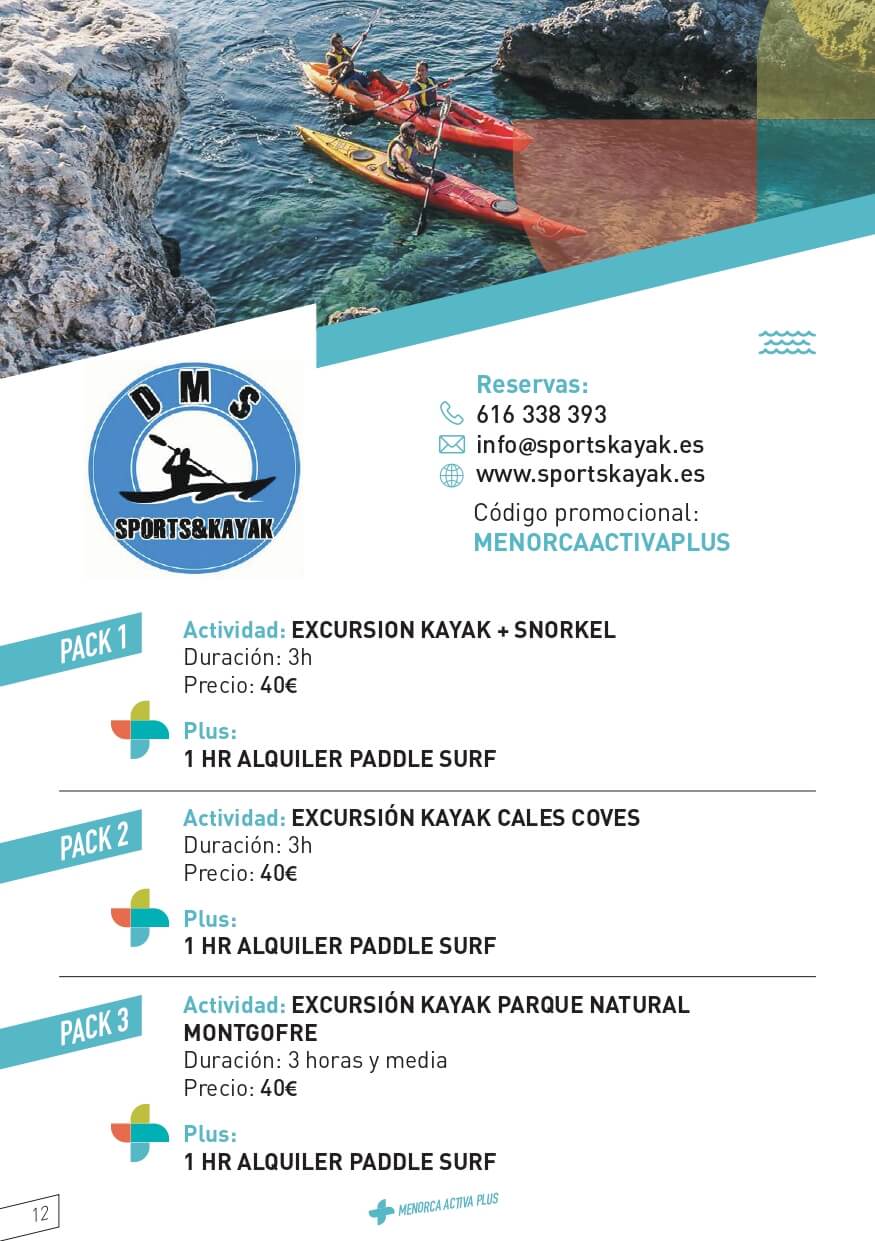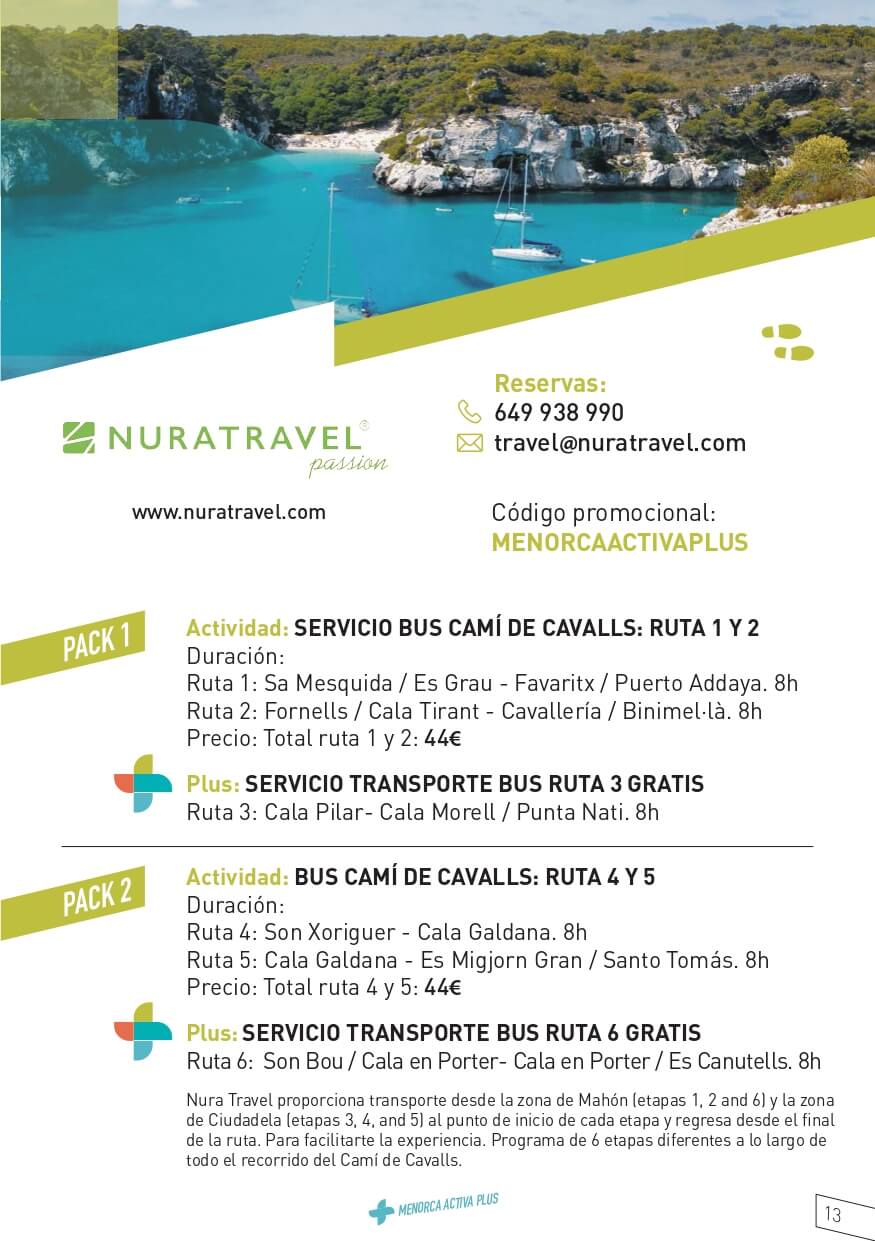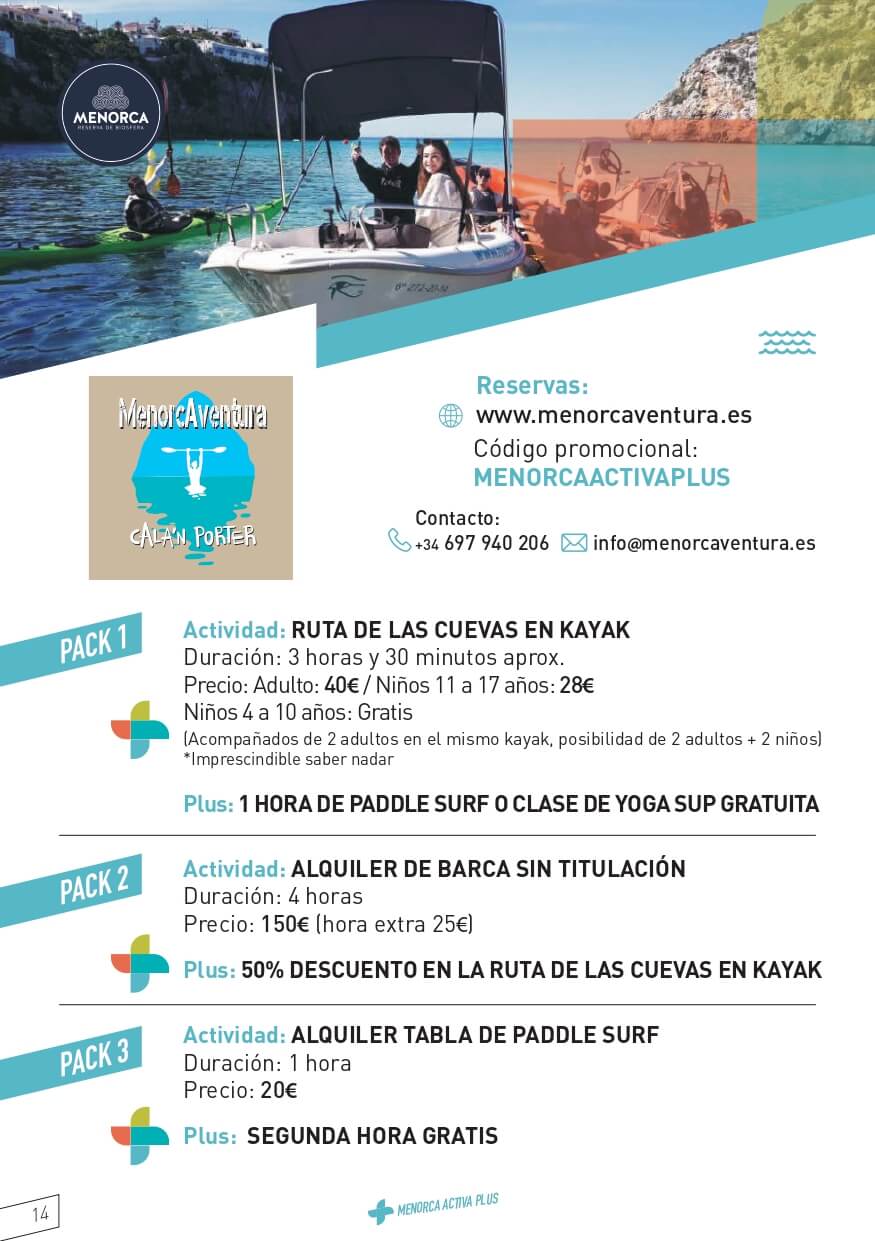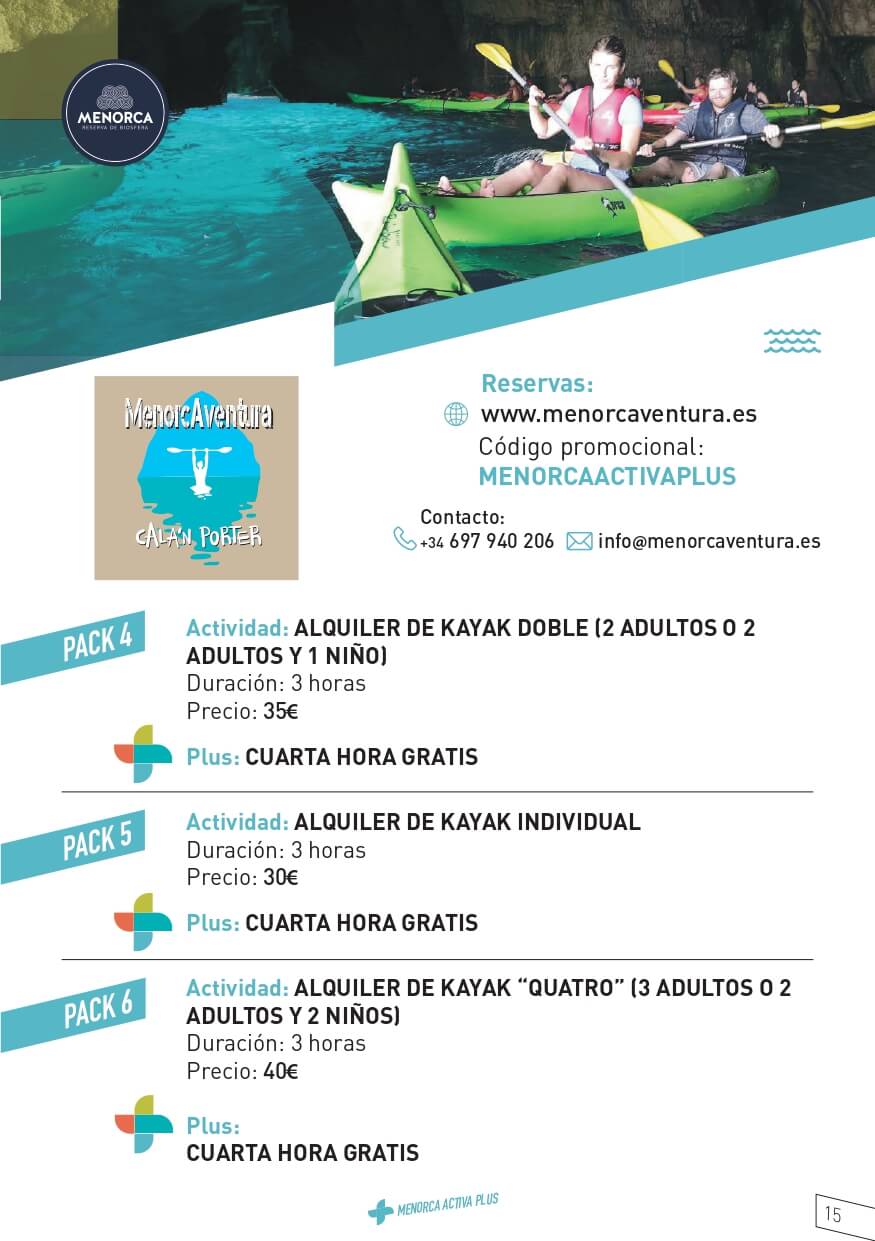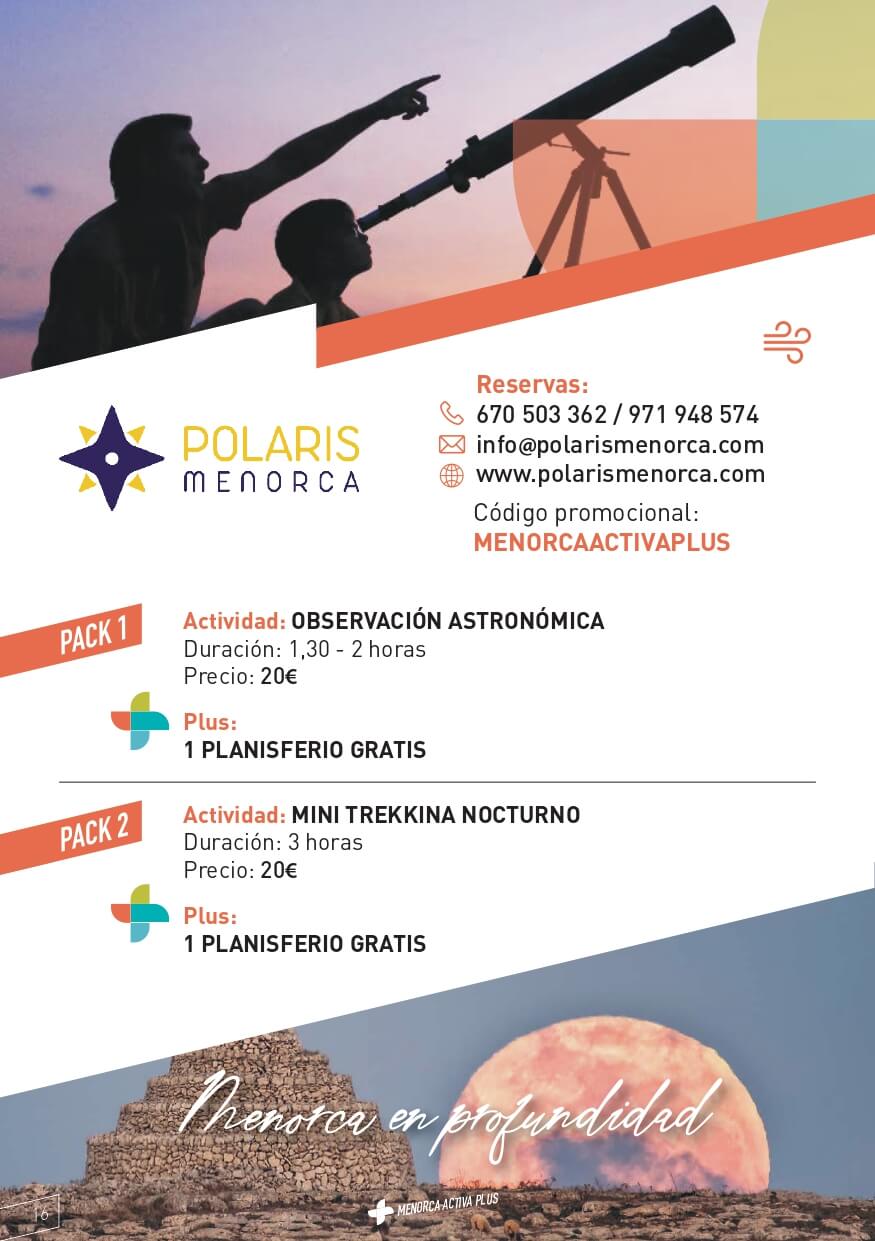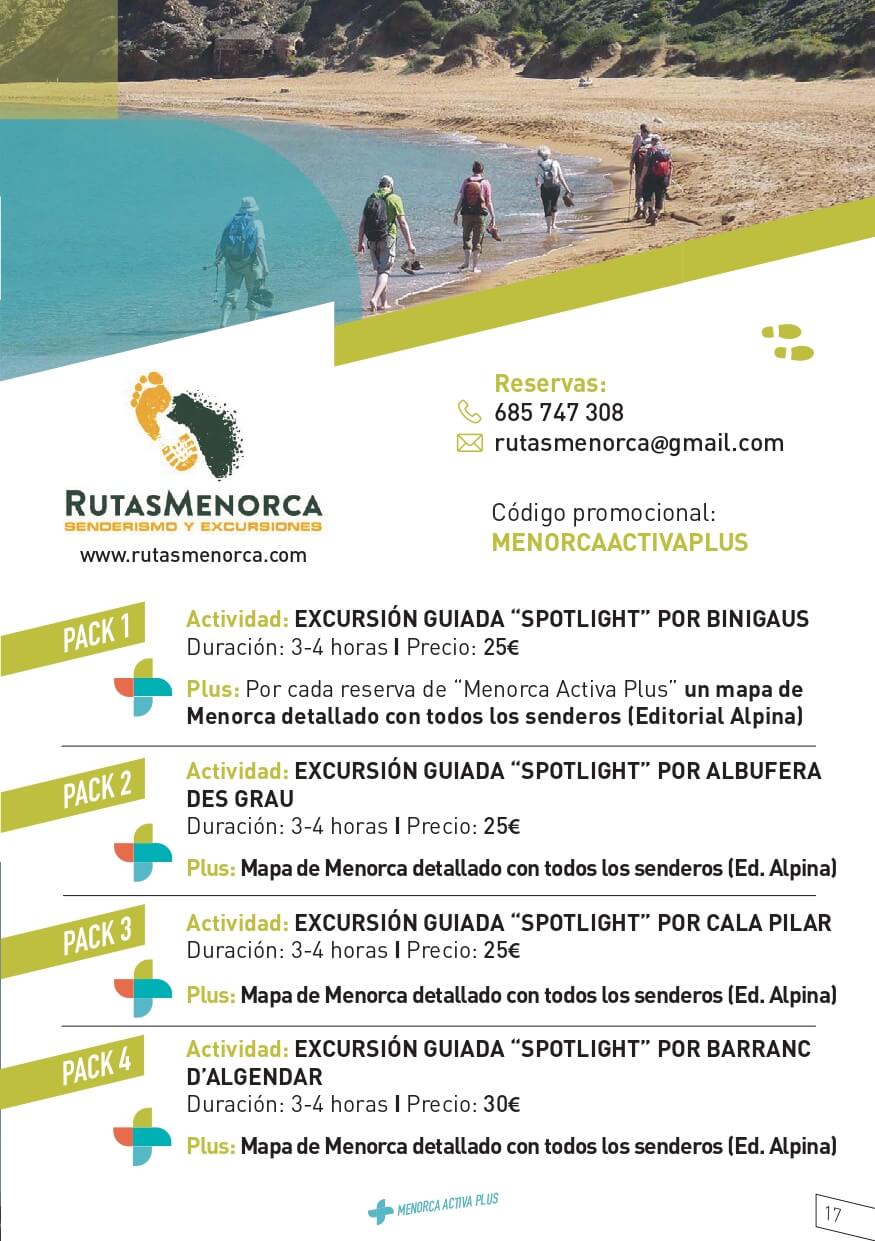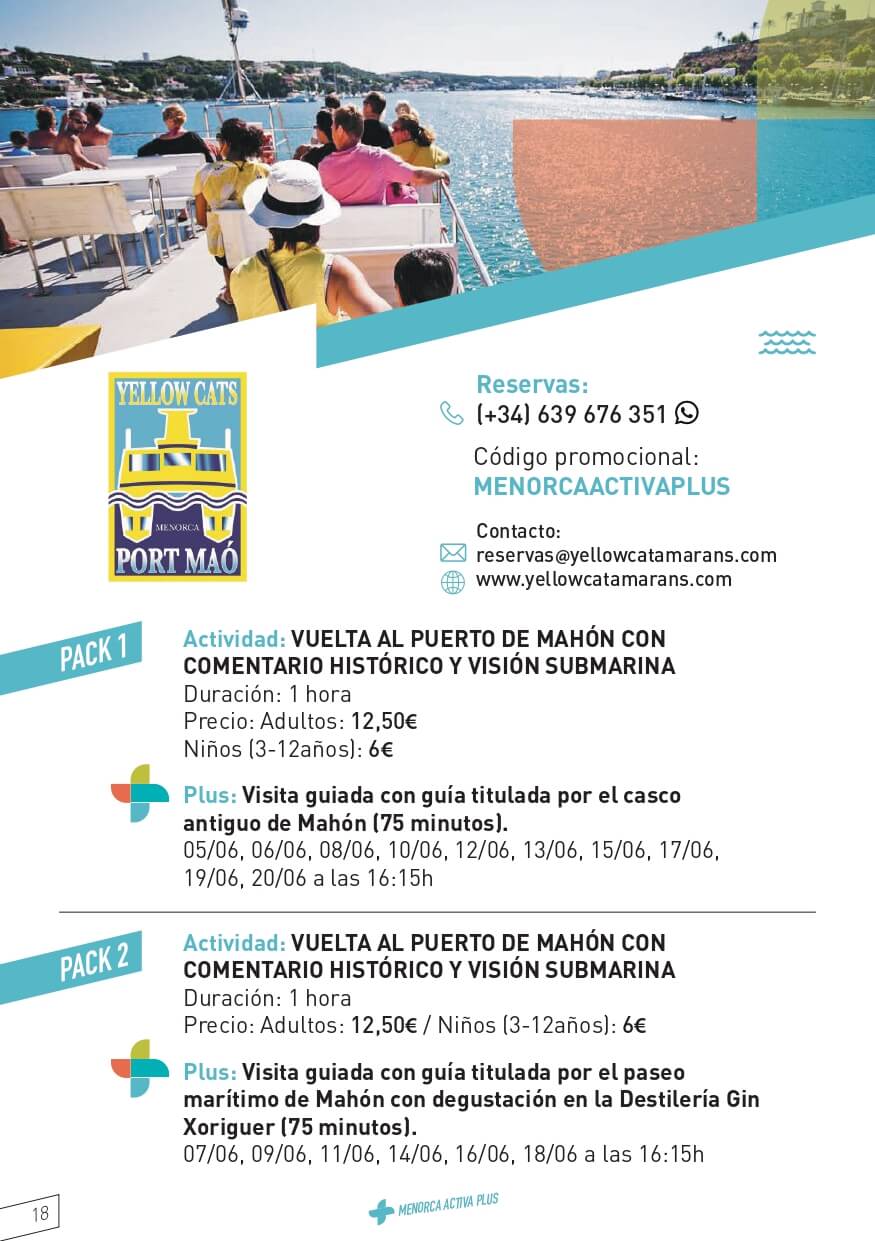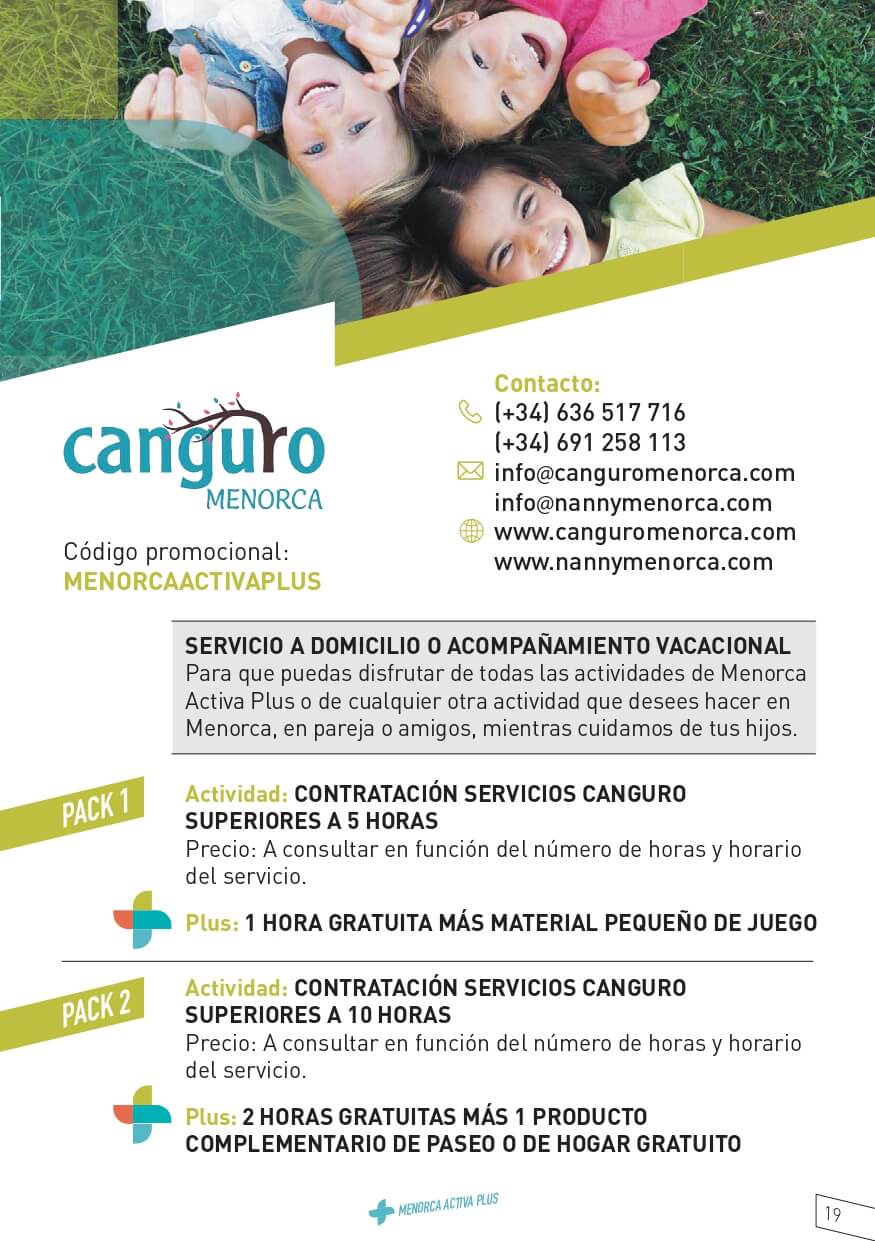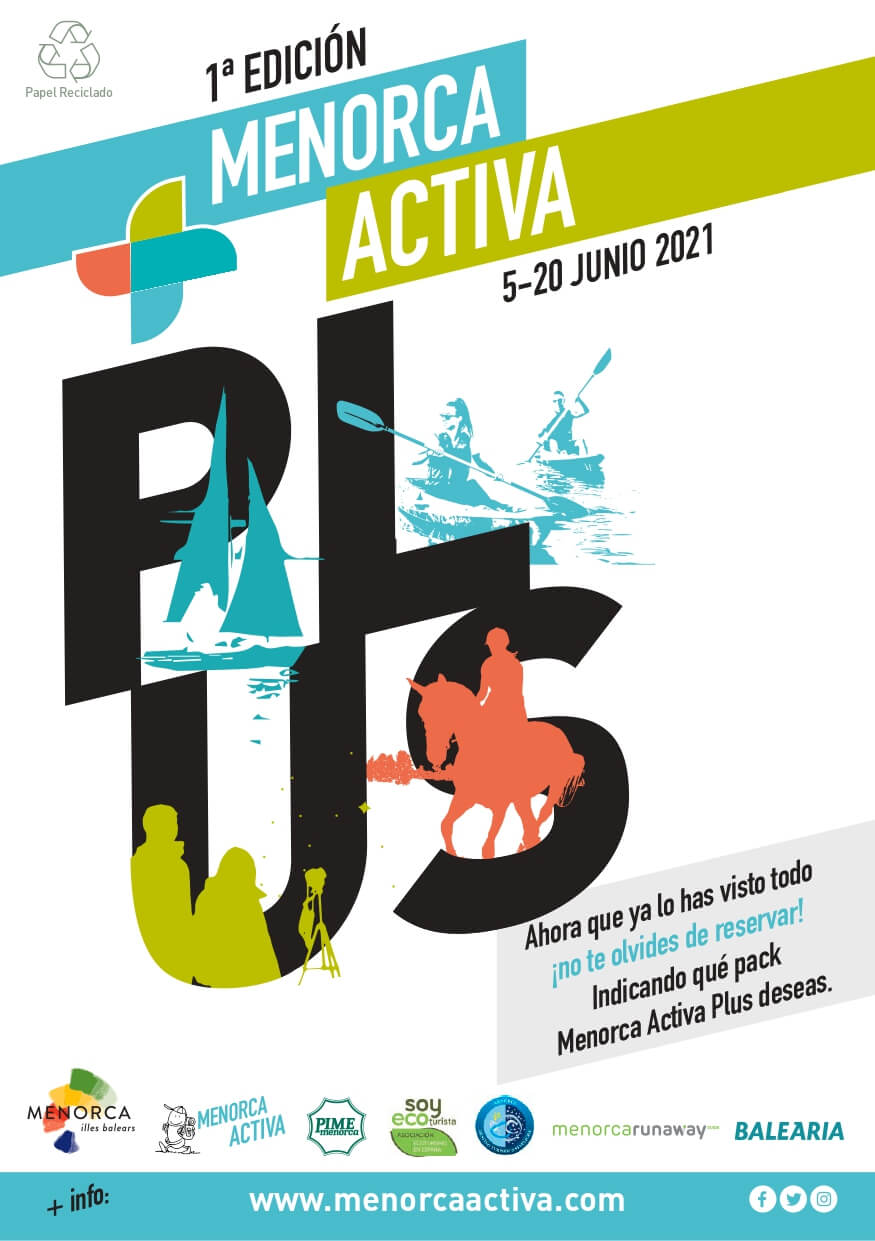 Subscribe to our newsletter